Professional Mermaid Photo Shoot
Our Professional Mermaid Photo Shoot is a great day spent dressing up as a mermaid and playing around in costume getting your perfect mermaid images.
What happens in a mermaid photo shoot
Once all the logistics are set, you will meet our photographer for the photo session which typically lasts around 90 minutes. The photographer will help position yourself and give ideas on how to get the best shot dressed up as a mermaid. You will not go in the water during the mermaid photo session.
Which setting does the photo shoot happen
The photo shoot is only currently available in Kota Kinabalu, but we can travel to other destinations in Malaysia to carry this out. We let you decide ultimately where you want the photo shoot to actually happen, but our suggestions are at the islands, swimming pool area, hotels, sky bar, private residences, etc.
Who is the photographer
The photographer is Angelia the Mermaid, who is an award-winning photographer for DSLR and mobile phones that has had her images displayed around the world in many publications. Angelia is also a former beauty pageant winner 'Ms Sabah 2006' and is also an admin for the Mobile Phone Photography International Facebook group.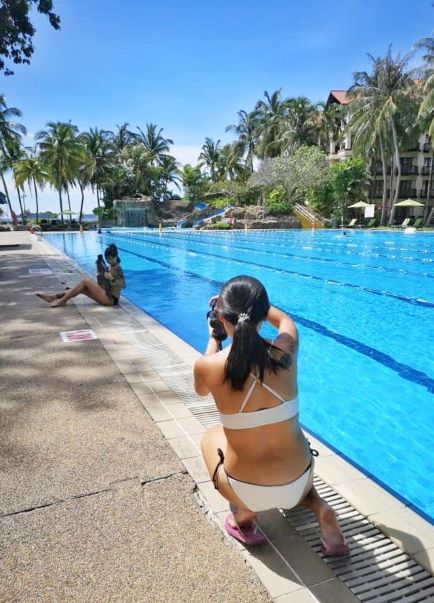 How much does this cost
MYR 500 / 1 person
MYR 800 / 1 person | underwater mermaid shoot
What's Included
We include one mermaid costumes during the photo shoot and provide a minimum of 8 edited images of you. We will also provide you with the additional unedited images for you. Any fees like boat and entrance fees, permits, hotel admissions are paid by you, and you will be notified before the photo shoot of these additional costs if any.
Do I need a mermaid license
You do not need any PADI Mermaid license to dress up and have a mermaid photo shoot. If you wish to take part in an underwater mermaid photoshoot, then you must be PADI Mermaid certified.
How do I make a booking