EFR Care for Children Course
The Emergency First Response EFR Care for Children (CFC) course covers emergency care to a sick or injured child. The course primary focuses on primary and secondary care skills for children from one year old to approximately 12 years old. This Care for Children program is medically based following the same priorities of care used by professional emergency care providers. The Care for Children program covers emergency care for many life-threatening situations and participants are taught the Cycle of Care to guide them.
What To Expect
The Emergency First Response Care for Children course covers a mix of independent study via eLearning and then a hands-on approach learning about effectively responding to a child in need by practicing and demonstration a series of skills and then role-play real-life scenario practice.
EFR Care for Children Schedule
Prior to Practical Day
Complete EFR eLearning prior to below schedule
Day One
8am – Meet at the Malaysia Mermaid Club Classroom
8.15am – Welcome and Registration
8.30am – Review of EFR CFC eLearning
9am – Watch EFR CFC Video
10.30am – Start with CFC Skill Practice 1 – 12
12pm – Lunch
1.30pm – Continue with CFC Care Skills 1 – 12
3pm – Scenario Practice 1 – 4
4pm – EFR Final Exam
5pm – Certification and Finish the EFR CFC program
Requirements to Take Part
Anyone of any age can take part in this course. There are no minimum certification requirements. Previous CPR or First Aid training is not required.
Available Languages
The Care for Children program is available in English, Bahasa Melayu, Chinese, Chinese Mandarin, Cantonese, and Hakka.
Price Includes
Care for Children program as per schedule above, Care for Children eLearning, eCard, Instructor Fees, Classroom and Mannequin Use, and Lunch.
EFR Care for Children Price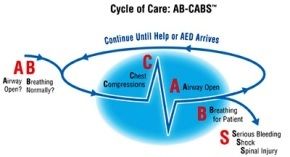 ---